Special Interest Groups (SIGS)
Dear Members or Potential Members,
As the current SIG Coordinator, I am pleased to welcome you to explore the Society of Counseling Psychology's (SCP) Special Interest Groups (SIGs) and their respective webpages.  The Society of Counseling Psychology currently has the following active SIGs:
Adoption Research and Practice
Child and Adolescent
Couples and Families
Military Issues in Counseling Psychology
Older Adults and Aging
Organizational Counseling Psychology
PsyD Programs
Religious and Spiritual Issues in Counseling Psychology
Rural Practice and Scholarship
We are always looking to expand our SCP SIGs!
The Society of Counseling Psychology works to provide opportunities for involvement of all members, and our SIGs are part of the SCP structure that allow such involvement.  SIGs are initiated, formed, and maintained by members.  A SIG can be formed on any topic related to Counseling Psychology and in line with the bylaws and goals of SCP.
The SIGs of SCP welcome all professional, ECP, and student members.  There are no dues (beyond being a member of SCP).  Activities vary by SIG, but include listservs, convention programs, collaborative research projects, and professional networking and mentoring.  I hope you find a SIG that addresses an area of interest for you, or that perhaps you will consider initiating a new SIG.  It's an opportunity to be part of something bigger!  If you have an idea for a new SIG or don't know how to establish a SIG, please feel free to reach out to me so that I can help support you.
If you're new to SCP, becoming involved in a SIG's activities can be a terrific way to get involved in the Society.  Please reach out and contact me, or any SIG Chair with questions. I am happy to help!
Sincerely,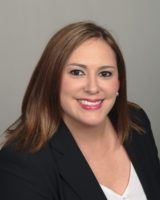 Kirsten A. Gonzalez, Ph.D.
[email protected]
SIG Coordinator