Social Justice Advocacy Committee
---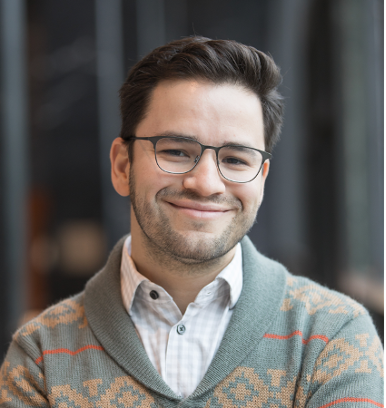 Dr. Germán A. Cadenas
Pronouns: He/His/El) 
Dr. Germán A. Cadenas (he/his/el) is an Assistant Professor of Counseling Psychology at Lehigh University. He is a formerly undocumented immigrant from Latin America. As a scholar-activist, he has been involved in the movement for immigrant rights for over a decade. He completed a PhD in Counseling Psychology at Arizona State University, and a Doctoral Internship and Postdoctoral Fellowship at the University of California Berkeley.
His academic work is community-based and focuses on the psychology of immigration and on critical consciousness as a tool for social justice. He particularly examines the impact of immigration policy on the psychological wellbeing, education, career/work, and health of Latinx immigrants. His work also includes the development and validation of strategies for mental health service providers and educators working with immigrants. His work has been externally funded and published in outlets such as Journal of Vocational Behavior, Journal of Latinx Psychology, and Educational Researcher.
Dr. Cadenas has informed policy and advocacy at the local, state, and national levels. This includes advocacy for higher education access of undocumented students, grassroots advocacy for humane federal immigration policies, and briefing Congress on research conducted with the National Latinx Psychological Association (NLPA) regarding COVID-19 among Latinxs.
He serves as Vice President for Diversity and Public Interest in the Society of Counseling Psychology (Divisions 17 of APA). He also co-led the Interdivisional Immigration Project that developed collaborative advocacy strategies for community activists and psychologists. 
---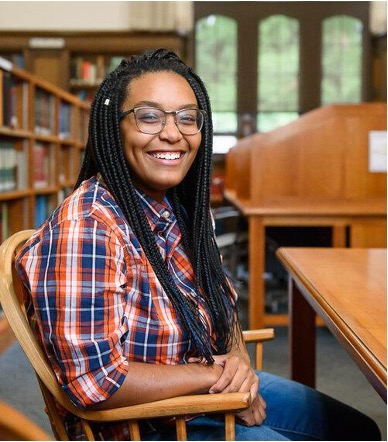 Déja Fitzgerald
Pronouns: She/They
Déja Fitzgerald is a practicum therapist at the Student Counseling Center. Originally from North Carolina, she completed her Bachelor of Science in Psychology at Appalachian State University and her Master of Education in Student Affairs Administration at the University of North Carolina at Greensboro. Déja's research and work explores intercultural development, oppression, sense of belonging, coping, and wellness for BIPOC and LGBTQ+ communities through a lens of liberation and intersectionality. Outside of classes and research, you can find her playing video games, producing music, hanging out with one of her many pets, or passionately commenting on decor decisions while watching HGTV with her wife.


---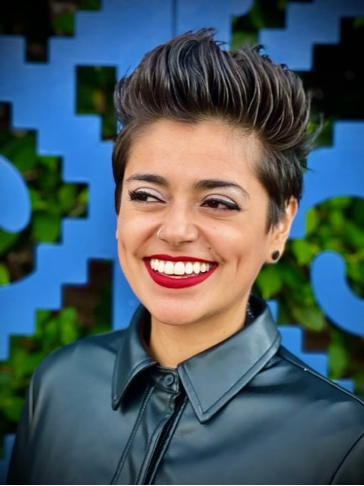 Dr. Minero
Pronouns: She/Ella
Dr. Minero (She/Ella) earned her PhD in Counseling Psychology and has dedicated her life-affirming work to revolutionizing systems that adversely impact undocumented, queer, trans, and communities of color. She contributed to scientific studies used to inform national policy as a Science Policy and Technology Fellow with the National Academies of Sciences, Engineering, and Medicine. Dr. Minero completed a 2 year postdoctoral fellowship where she provided bilingual/bicultural, trauma-informed, affirming, and evidenced-based mental health services to LGBTQ+ youth and families, and developed trauma-informed curriculum and trainings for the Los Angeles Department of Mental Health + UCLA Prevention Center of Excellence. She serves as a consultant and has given numerous keynote speeches and for international and national audiences. Dr. Minero is a licensed psychologists and specializes in working with BIPOC, LGBTQ+ and immigrant communities via her independent  practice  Yolotl Libre Therapy, Training, and Consulting. To learn more about Dr. Minero's prior and ongoing experience , visit https://lauraminerophd.com/ 
---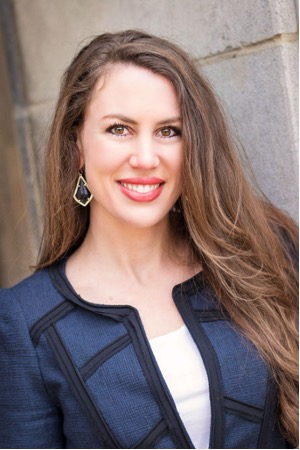 Jennifer M. Taylor
Pronouns: She/Her/Hers
[email protected]
Jennifer (she/her/hers) is an Associate Professor of Counseling and Counseling Psychology at the University of Utah. She is the recipient of the 2017 APA Board of Educational Affairs Cynthia D. Belar Education Advocacy Distinguished Service Award, the 2020 University of Utah Daniels Fund Ethics Initiative Leadership in Ethics Education Award, and the 2021 University of Utah College of Education Early Career Teaching Award and is committed to social justice through research, teaching, and service. Jennifer serves as the Tri-Chair for the APA Division 17 Presidential Initiative on Engaging Advocacy in Counseling Psychology, the Chair of the APA's Board of Educational Affairs, an Associate Member of the Joint Accreditation Council of Interprofessional Continuing Education, and has served as a Working Group Member for the APA's Presidential Initiative on Citizen Psychologists, Past-Chair of the APA's Continuing Education Committee, Co-Chair of APA's SCP Response Working Group on Anti-Racist and Anti-Sexist Education, Taskforce Leader for APA's SCP Advancement of Women HERstory, and consultant to the SCP Continuing Education Committee.
---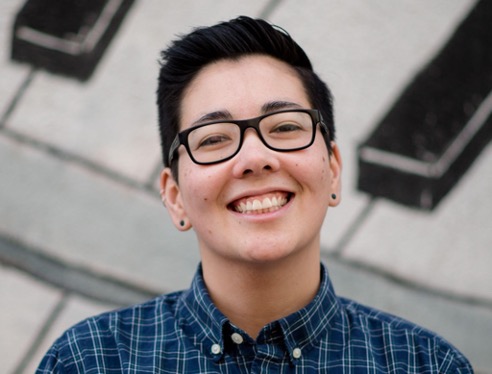 Dr. Matsuno
Pronouns: They/Them
Dr. Matsuno (they/them) is an assistant professor in Counseling and Counseling Psychology at Arizona State University. Dr. Matsuno's primary research goals are two-fold: 1) to understand the minority stressors and resilience factors that Two-Spirit, Trans, and Nonbinary (2STNB) people experience and 2) to develop and test interventions to reduce minority stressors and/or increase resilience factors for 2STNB people. Specific interests include family acceptance and parental support of 2STNB youth, nonbinary people, 2STNB graduate students and careers, and 2STNB people of color. In their spare time they enjoy spending time with their family including a new baby (Gabriel) and corgi (Riley).
---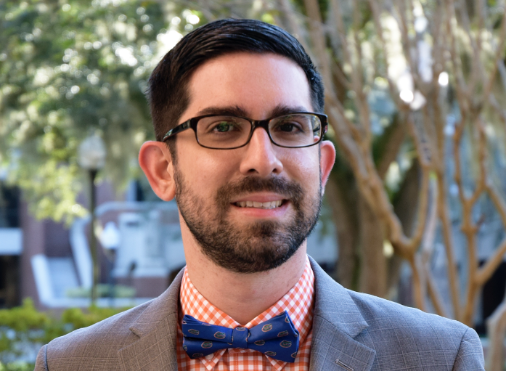 Roberto L. Abreu
Pronouns: He/Him/Él
Roberto L. Abreu (he/him/él) is an assistant professor of Counseling Psychology and the director of theCollective Healing and Empowering VoicEs through Research and Engagement (¡Chévere!) in the Department of Psychology at the University of Florida (UF). He is also an affiliate faculty in Center for Latin American Studies, and the Center for Gender, Sexualities and Women's Studies Research at UF. His research explores ways in which marginalized communities resist systemic oppression and promote bienestar colectivo (collective well-being), with a particular focus on Latinx communities, lesbian, gay, bisexual, transgender, and queer (LGBTQ), and the intersection of Latinx and LGBTQ people and communities. Roberto's work is guided by counseling psychology values such as social justice, person-environment interactions, growth, resilience, and resistance. His work can be found in journals such as the American Psychologist (AP), Journal of Counseling Psychology (JCP), The Counseling Psychologist (TCP), Journal of Career Development (JCD), Psychology of Sexual Orientation and Gender Diversity (PSOGD), International Journal of Transgender Health (IJTH), Journal of Latinx Psychology (JLP), and Journal of Clinical Child & Adolescent Psychology (JCCAP), among others. Roberto currently serves as Associate Editor for Journal of Prevention and Health Promotion (JPHP) and Qualitative Psychology (QP). 
---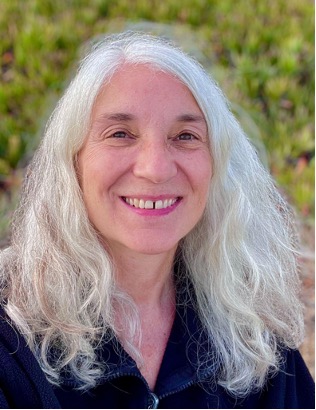 Rebecca Toporek 
Pronouns: She/They
Rebecca Toporek (she/they) is a professor and department chair in the Department of Counseling at San Francisco State University. Their work focuses on multicultural training, whiteness in racism, economic justice, social justice advocacy, and college and career counseling. Dr. Toporek's current projects explore advocacy and activism in counseling and psychology, community response to racial justice backlash, and the role of advocacy in counseling. Their most recent collaborations are with Dr. Muninder Ahluwalia including a compilation of video interviews Helping counselors and psychologists as advocates and activists and workbook, Taking action: Creating social change through strength, solidarity, strategy and sustainability. They are partnering with two additional colleagues on a new version of the workbook specifically for counselors and psychologists. Dr. Toporek is a Fellow of the American Counseling Association and the American Psychological Association. 
---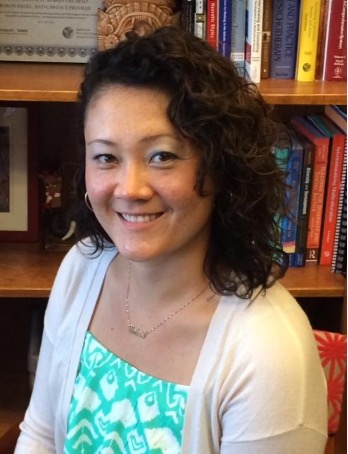 Cirleen DeBlaere 
Cirleen DeBlaere, PhD, is Associate Professor and Program Coordinator of the Counseling Psychology doctoral program at Georgia State University. Her research and professional interests focus on examining the experiences of individuals with marginalized identities with a particular emphasis on the experiences of individuals with intersecting marginalized identities. She also investigates constructs that can promote health and wellness in the context of minority stressors (e.g., collective action) and therapy (e.g., cultural humility). Her research has culminated in approximately 90 peer-reviewed publications, two co-authored books, and over 100 national and international presentations. Dr. DeBlaere's work has garnered over 8 million dollars in funding and been recognized with several national awards (e.g., 2022 APA Committee on Women in Psychology Leadership Award; APA Fellow). She currently serves as an Associate Editor for the Journal of Counseling Psychology and The Counseling Psychologist. Beyond her research, Dr. DeBlaere's investment in issues of multiculturalism and social justice extend to professional leadership and training.
---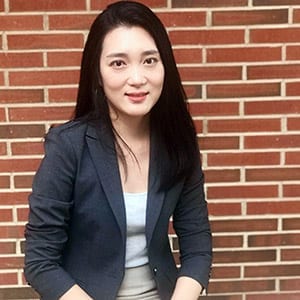 Han Na Suh, Ph.D.
Han Na Suh, Ph.D. is an assistant professor in counseling psychology at Georgia State University. Han Na received her doctoral degree in counseling psychology from the University of Missouri-Columbia. Her research focuses on promoting the academic, career, and life satisfaction of individuals from marginalized backgrounds with consideration of cultural context.


---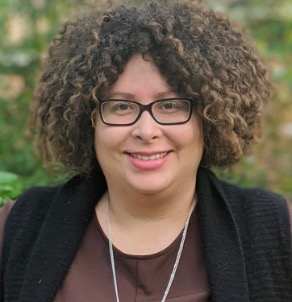 Laura Reid Marks, Ph.D.
Dr. Marks is an Assistant Professor in the APA-accredited Combined Counseling and School Psychology doctoral program. She received her Bachelor of Science in Psychology, as well as, her Master of Arts in Education and Education Specialist in School Counseling from the University of Florida. She received her Ph.D. in Counseling Psychology from Purdue University, after completing her pre-doctoral internship at Arizona State University Counseling Services. She spent four years as an Assistant Professor in the Counseling Psychology program at the University of Memphis before beginning her position at Florida State University.
Dr. Marks is the director of the Global Research On Working To ameliorate Health disparities (G.R.O.W.T.H.) Research Lab. The G.R.O.W.T.H. Research Lab conducts research on racial discrimination, health behaviors, and career development in marginalized populations. In her role as Society of Counseling Psychology (SCP) liaison to APA's Committee on Ethnic Minority Affairs (CEMA), Dr. Marks will facilitate collaborations between SCP and CEMA that will enhance the mission of both groups to improve the lives of Black, Indigenous, and People of Color (BIPOC), including BIPOC psychologists and psychologists-in-training.
---
Graduate Assistants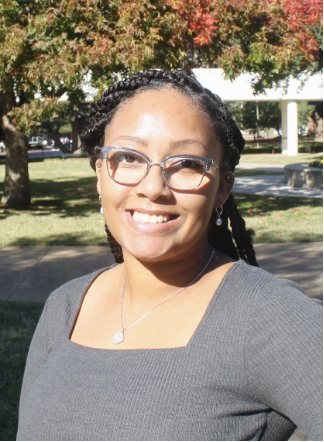 KaLynn Terrell, M.A.
Pronouns: She/Her
KaLynn Terrell, M.A. (she/her) is a 4th year counseling psychology doctoral student at Texas Woman's University (TWU). KaLynn is one the of SCP Social Justice Advocacy Graduate Assistants for this academic year. KaLynn is passionate about social justice, increasing accessibility of mental health care and increasing the overall well-being of Black women. KaLynn values connection, collaboration, mentorship, and intellectual curiosity. Outside of this role, KaLynn is a practicum therapist, community liaison and founding member of the TWU BIPOC Women's Leadership Program, and a graduate teaching assistant.  Outside of her clinical and professional roles you can find KaLynn trying new recipes, plant shopping, or completing a new DIY project.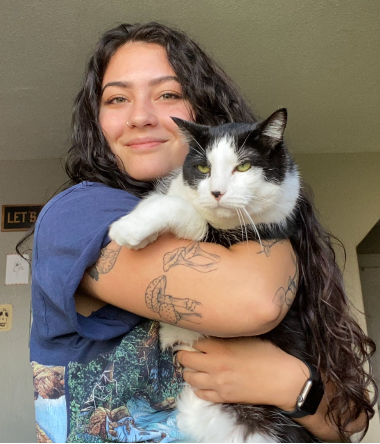 Brittany Derr, M.S.
Pronouns: She/Her 
Brittany Derr, M.S.(she/her) is a second year doctoral student at the University at Buffalo (UB) and is one of SCP Social Justice Advocacy Graduate Assistants. Her research has centered around wellbeing of marginalized communities, particularly LGBTQ+ folks and BIPOC and she hopes to continue this research, incorporating nature as a therapeutic intervention. In her free time, Brittany loves to backpack, float in lakes, crochet, bake, and cuddle her cat, Vegas.