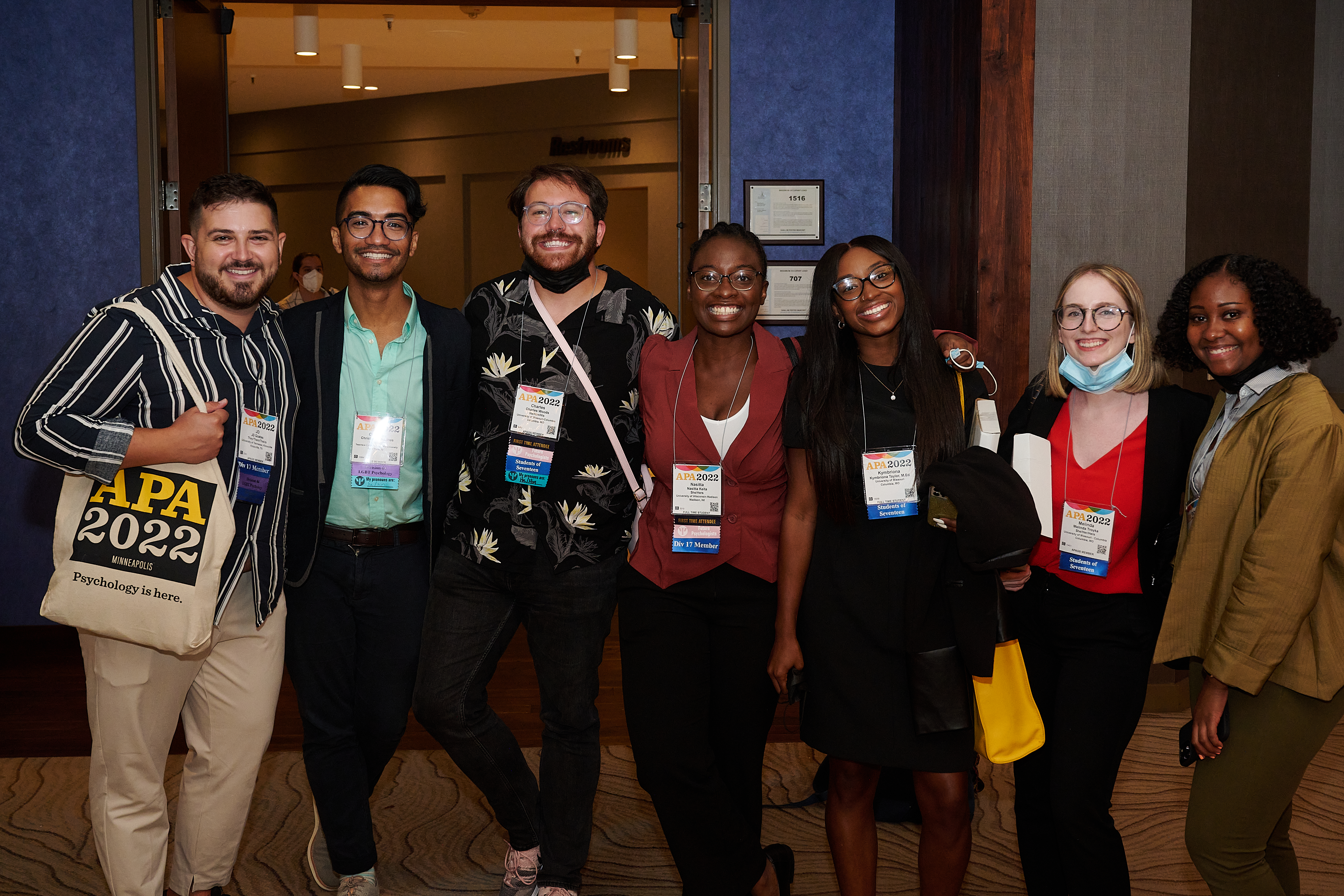 The practice of counseling psychology reflects the breadth of the specialty. Alongside traditional settings of counseling centers, Veterans Administration sites and independent practice, counseling psychologists are active participants in health care settings, organizations and consult for businesses, industries and individuals.  We are found in career services, parent coordination and consulting, mediation, and public policy positions.
Counseling psychology is not defined by the setting in which it is practiced, but rather the values which guide our work. These values include our focus on health and well-being, adaptation and coping, appreciation for diversity, developmental perspective, understanding of systems (e.g., person-environment interaction), and commitment to integrating relevant research. The focus on these core tenets of our discipline provides a strong foundation for a range 0f practice settings and clients.
Division 17 offers many opportunities for practitioners to get involved. These include Sections on Independent Practice, Counseling Health Psychology and College and University Counseling Centers. There are also practice-oriented Special Interest Groups including Adoption Research and Practice, Couples and Family, Hypnosis and Rural Practice and Scholarship.
In conjunction with ABCoP, Division 17 offers a reimbursement program to support SCP members who seek board certification as counseling psychologists, covering the application fee and work sample fee (up to $375 in total). Candidates will still need to pay for the oral exam, which is the final step in the process of certification. Contact ABCoP (American Board of Counseling Psychology) for details.  
Division 17 supports practitioners through the Vice President for Professional Practice, the Federal Advocacy Coordinator, and a strong interface with the APA Practice Organization.