ECP Committee Members
---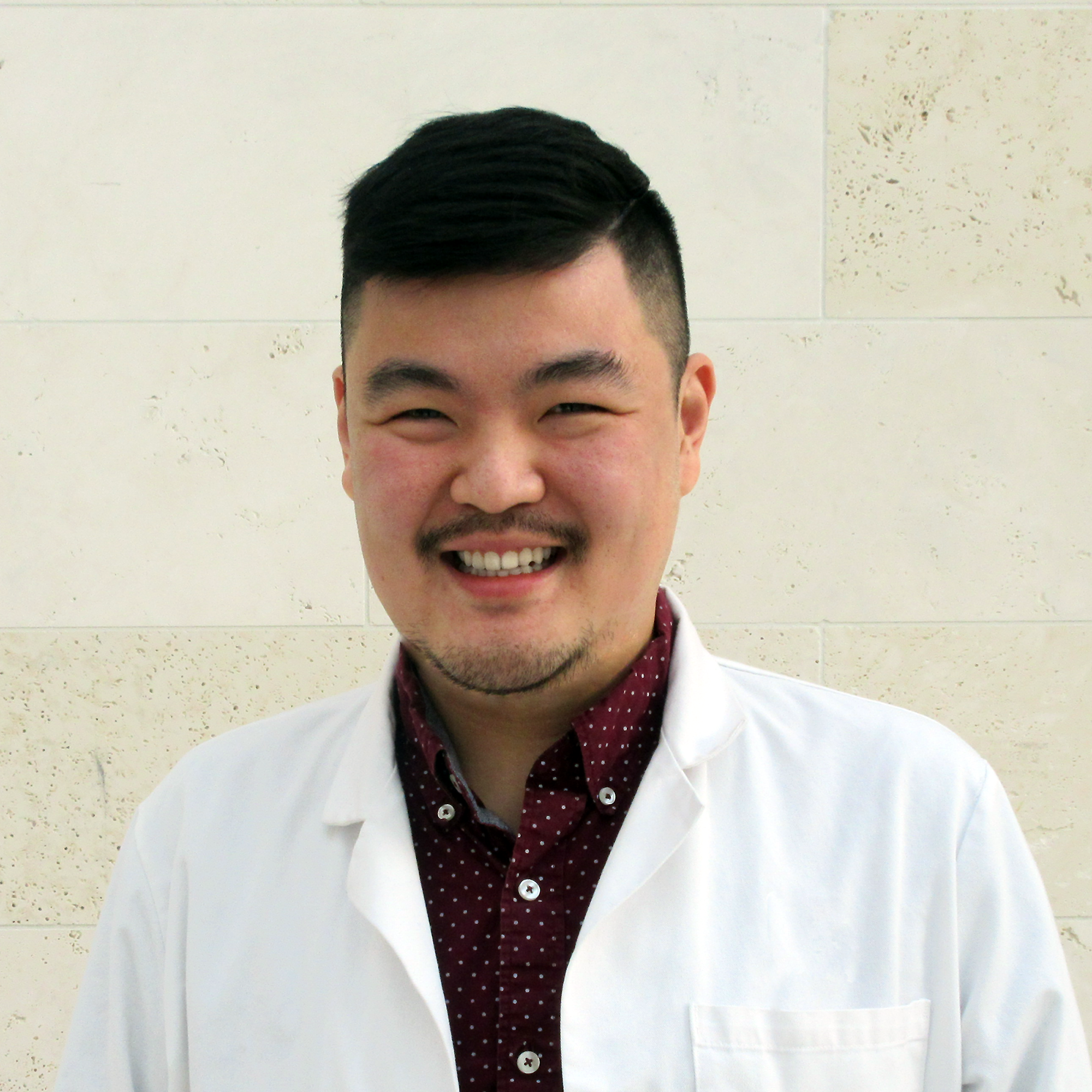 Jacks Cheng, Ph.D., Ed.M., [tā [他], he, they] (chair, 2022-2023; Cohort 2020-2023) is a counseling psychologist licensed in New York, as supervising psychologist at NYC Health + Hospitals and an Assistant Professor of Psychiatry and Behavioral Sciences at Albert Einstein College of Medicine. Tā is particularly passionate about cultural affirmative and anti-colonialist approaches in research and practice, with a particular interest in empowering sexual and gender diverse, migrant, and people of color communities in oppressive spaces. As concurrent chair of the APA Committee on Early Career Psychologists (CECP), tā hopes to amplify Early Career Psychologists' voices and belongingness to SCP by disrupting white supremacy and anti-Black racism within our organization, by facilitating mutual learning and community among us, and by celebrating our everyday work as advocates in our communities. Tā earned a doctorate in counseling psychology from Indiana University Bloomington, with a doctoral minor in organizational diversity in public and police services.
---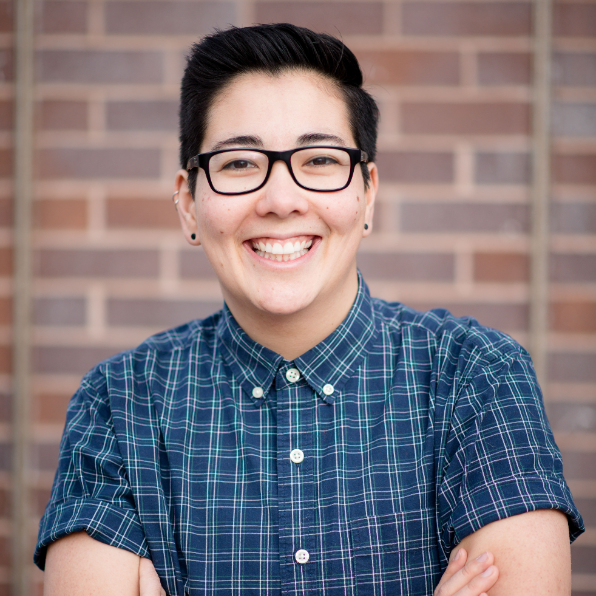 Em Matsuno, Ph.D., [they, them, theirs] (Chair-Elect 2022-2023; Cohort 2021-2024) is an Assistant Professor in Counseling and Counseling Psychology at Arizona State University. Dr. Matsuno's primary research goals are two-fold: (1) to understand the minority stressors and resilience factors that Two-Spirit, Trans, and Nonbinary (2STNB) people experience and (2) to develop and test interventions to reduce minority stressors and/or increase resilience factors for 2STNB people. Specific interests include family acceptance and parental support of 2STNB youth, nonbinary people, 2STNB graduate students and careers, and 2STNB people of color. Dr. Matsuno hopes to help build supportive community and mentorship spaces for ECPs as well as elevating ECP voices within SCP.
---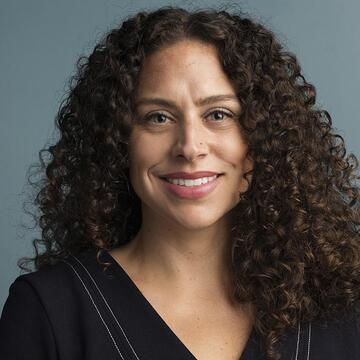 Lisa De La Rue, Ph.D., (Past Chair 2022-2023; Cohort 2019-2022) is an Assistant Professor in the Counseling Psychology Department at the University of San Francisco. She earned her PhD in Counseling Psychology at the University of Illinois Urbana-Champaign and completed her doctoral internship at Pacific Clinics, a Community-Based Mental Health in Southern California. Her research adopts a social-ecological framework, which aims to delineate the gendered, cultural, and contextual associations of violence and victimization. Her research aims to inform policy efforts that advocate for treatment and support for individuals who have experience trauma, and to provide such treatment before punitive disciplinary measures are taken. She is also interested in identifying intervention points, in order to prevent further victimization among vulnerable populations.
---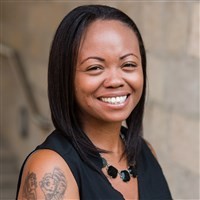 Tiffany R. Williams, Ph.D., [she, her, hers] (Member, Cohort 2020-2023) is a Licensed Psychologist and Assistant Professor in the Psychology Department of Tennessee State University. She earned her PhD in Urban Education: Counseling Psychology at Cleveland State University. She completed her internship at the University of Missouri Counseling Center in Columbia, Missouri and her postdoctoral training at The Ohio State University in Columbus, Ohio. Her research includes investigating topics that fall within four pillars of interest: training, supervision, wellness, and vocational psychology, especially for diverse and marginalized populations (i.e., Black/African Americans, Women of Color, etc.), and the ways these areas are informed by systemic oppression, racism, discrimination, and other social injustices.
---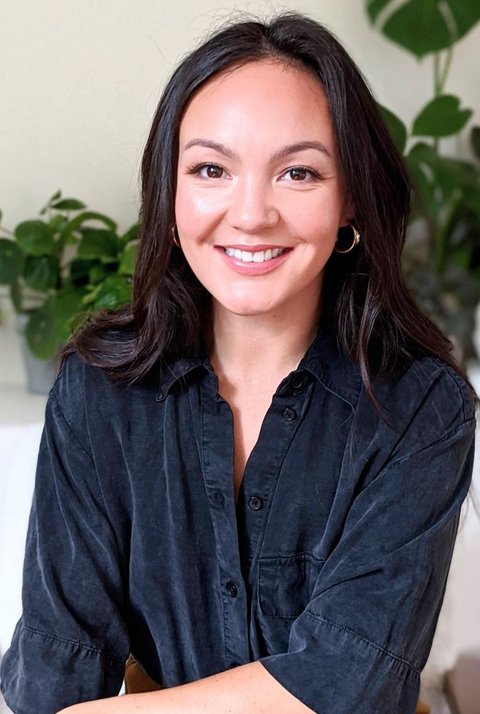 Marissa Floro, Ph.D.

, [she, her, hers] (Member, Cohort 2020-2023) is a program manager, licensed psychologist, and instructor at Stanford University's Weiland Health Initiative which serves students all along the gender and sexuality spectra. Marissa is also an adjunct faculty member at the University of San Francisco. Marissa completed her MA in Counseling Psychology from Boston College and her PhD from Loyola University Chicago. Marissa completed her pre-doctoral internship at UC Santa Barbara's CAPS and then her postdoctoral fellowship at Stanford's CAPS. Marissa strives to center social justice, intersectionality, and liberation in her clinical, advocacy, and teaching and hopes to contribute to initiatives that help other ECPs do the same.



---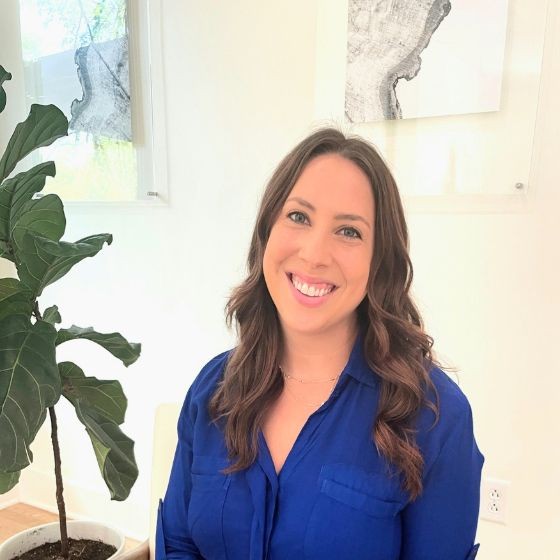 Brooke Rappaport, Ph.D.

,
[she, her, hers] (Member, Cohort 2021-2024) is an Assistant Professor at Tennessee State University in the department of Psychological Sciences and Counseling and a licensed psychologist in Tennessee. Brooke earned her PhD in counseling psychology from the University of Georgia in 2019. Brooke's research interests revolve around intersectional feminism, ally/accomplice/co-conspirator development, and relational approaches to supervision, training, research, and teaching. She has found a  home within Division 17 and hopes to continue providing a sense of community within SCP as a member of the ECP Committee.
---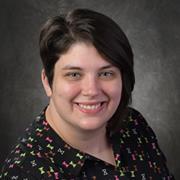 Madeline Brodt, Ph.D.

,
[she, her, hers] (Member, Cohort 2021-2024) is an Assistant Professor at Oklahoma State University. She earned her PhD from University of Massachusetts Boston. Madeline describes herself as a radical (relational, epistemologically humble, Queer) human who uses her skill sets to create and support a world where we are all free. Her research is focused on three main areas: trauma and culture, disability, and transforming psychology training to be more socially just. She has clinical expertise in trauma, diverse populations, and group therapy. Her teaching and pedagogy interests include liberatory education, ethics, and multicultural counseling.
---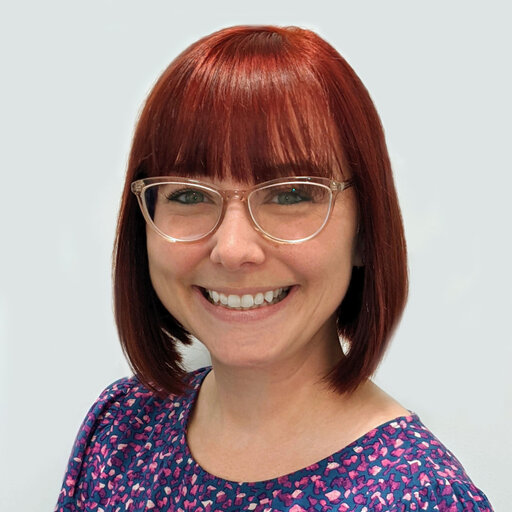 Colleen Kase, Ph.D., [she, her, hers] (Member, Cohort 2022-2025) graduated with her doctorate in Counseling Psychology from the University of Maryland in 2022. She is currently an Assistant Professor of Psychology at Stockton University, where she teaches a variety of undergraduate classes (including courses on psychopathology, psychotherapy, the psychology of diversity, and research methods), advises students, engages in service work, and conducts research. Her research program focuses primarily on sexual minority stress and resilience processes and their impact on the mental health of LGBQ+ groups. She is also interested in eating disorders, body image, and sizeism. As an ECP committee member, she hopes to work on projects that will provide ECPs with the opportunity to build a supportive community with one another, receive mentorship from more experienced professionals, and strengthen their identity as counseling psychologists.
---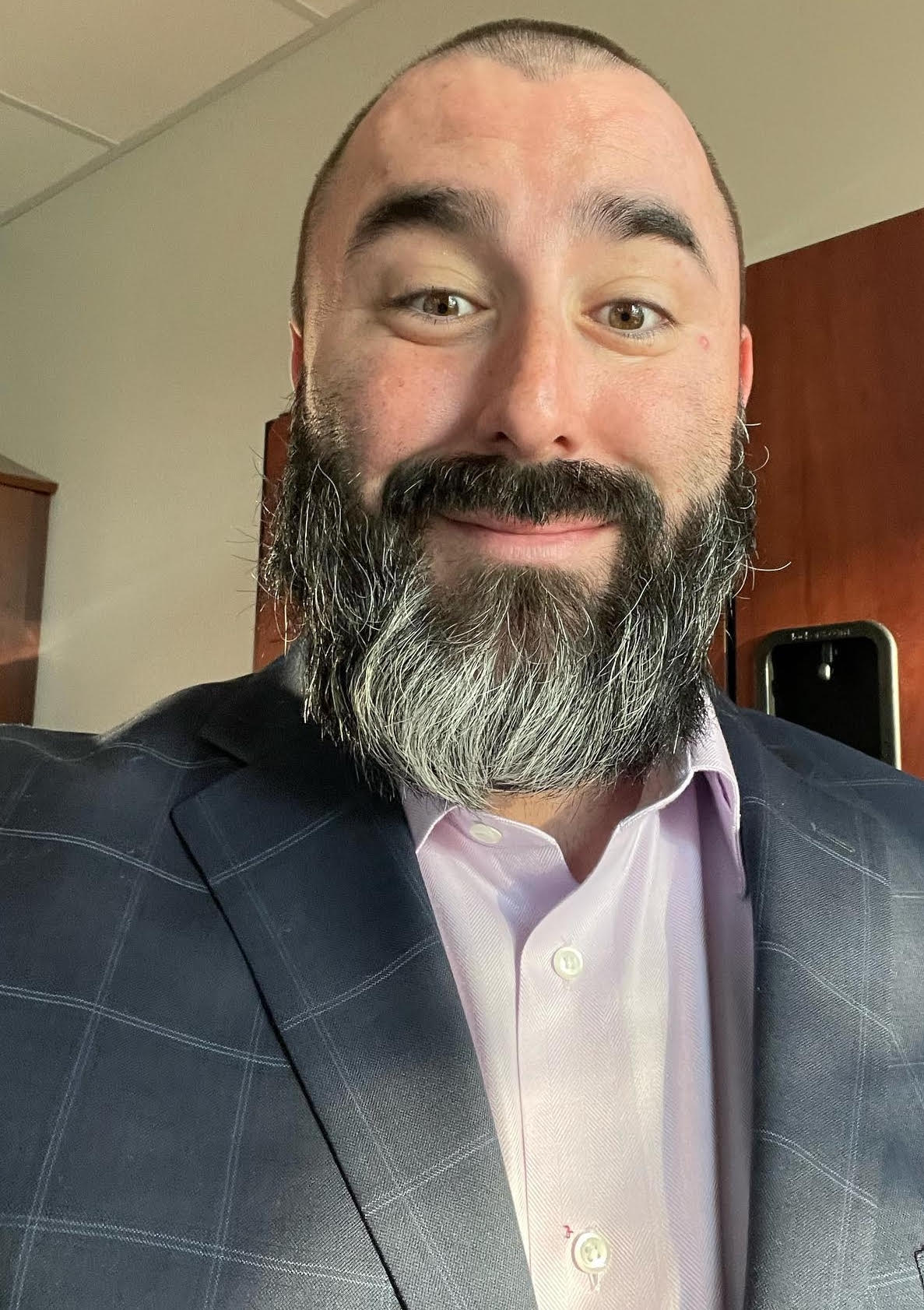 Ryan E. Flinn, Ph.D.

, [they, them, theirs] (Member, Cohort 2022-2025) is an Assistant Professor in the College of Education & Human Development at the University of North Dakota. Ryan earned their doctorate in counseling psychology with a minor in integrated behavioral healthcare from New Mexico State University in 2021. Ryan completed a predoctoral internship at The Ohio State University Counseling and Consultation Service. They served as the 2021-2023 HIV/LGBTQ Health Psychology Fellow at the Medical College of Georgia at Augusta University. Ryan is passionate about teaching, training, and supervision of psychologists to work effectively with populations experiencing marginalization and health disparities, particularly justice-involved persons. Ryan's scholarship focuses broadly on prevention, health promotion, and well-being, and their work is currently funded through the HIV/AIDS Substance Abuse and Trauma Training Program at the University of California Los Angeles and the Criminal Justice Research Training Program at Brown University.
---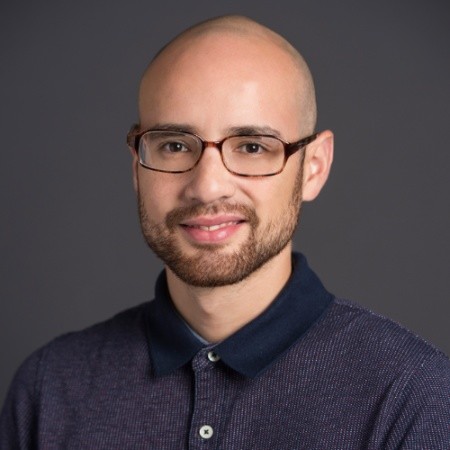 Jonathan Sepúlveda, Ph.D.

, [he, him, his] (Member, Cohort 2022-2025) graduated with his doctorate in Counseling Psychology from Boston College in 2021. He is currently an Associate Professor of Psychology at Felician University in their Counseling Psychology PsyD program. He completed his internship training at Jacobi Medical Center with 4-month rotations in the comprehensive addiction treatment center (CATC), bariatric surgery and oncology, and an adult inpatient unit. Additionally, he completed a year-long rotation in collaborative care at Jacobi Medical Center. His research interests are examining the relationship between ethnic racial identity development and purpose, mentorship, and other positive youth outcomes. As an ECP member, he looks forward to collaborating with colleagues, the ECP committee, and SCP leadership to enact actions and policy that will dismantle oppressive practices. His ultimate aim is to ensure that he advocates for ECPs' goals and needs, and ensure that SCP's actions align with their values.