Celebrating Minority Mental Health Awareness Month amidst the COVID-19 Pandemic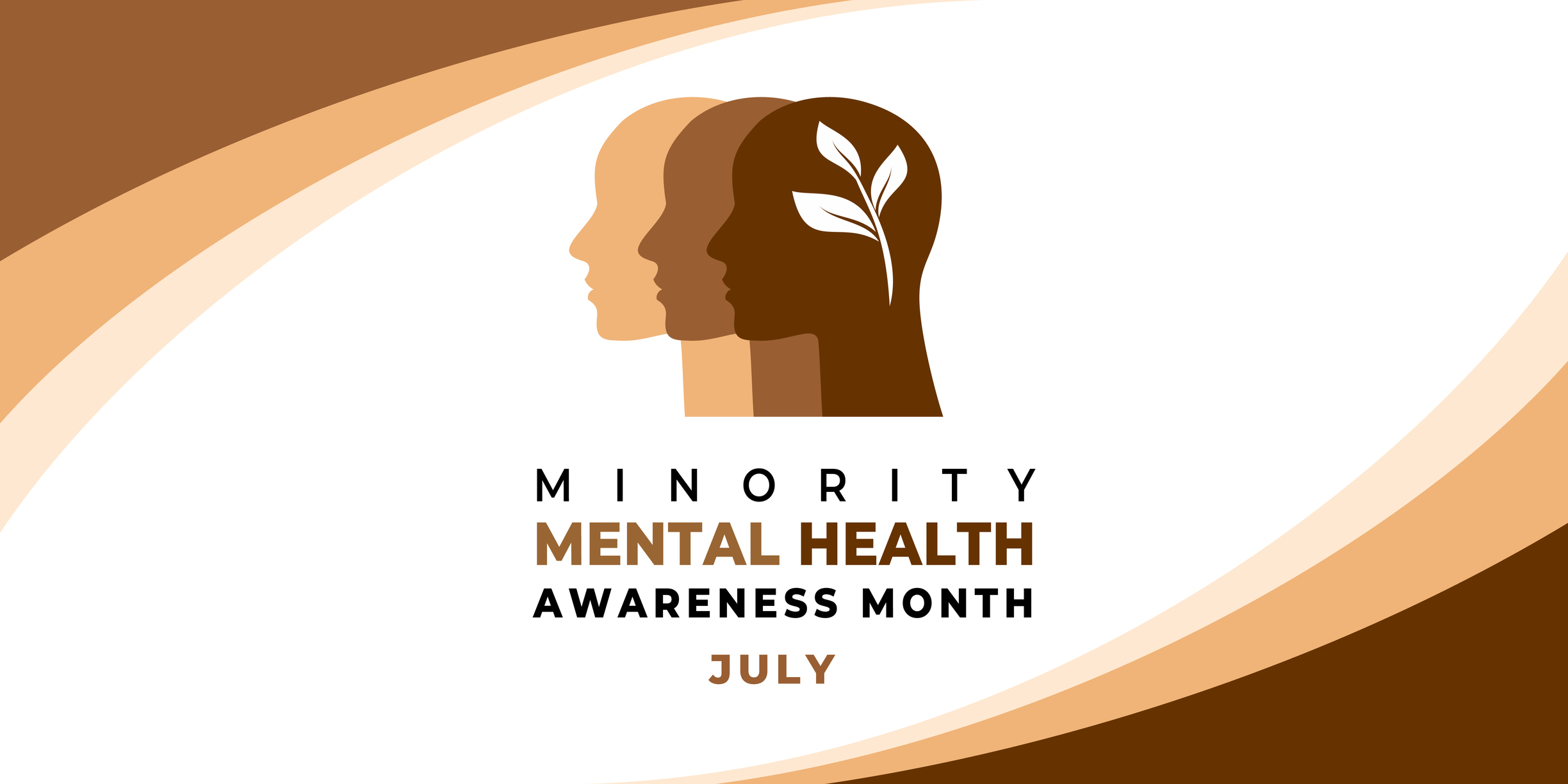 ---
National Minority Mental Health Awareness Month was first established in July 2008 to raise awareness of unique issues encountered by underrepresented groups in the United States.  Since then, numerous organizations and institutions (such as
Mental Health America
and
NAMI
) have joined the campaign to enhance public awareness of these issues and destigmatize mental illness among minority communities. This year feels unique though. After experiencing an unprecedented global crisis for over a year, we must consider how the pandemic has impacted minority groups and we must aim to tackle the new challenges brought on by COVID-19.


Preliminary research indicates that COVID-19 has increased mental health inequalities that were already experienced by minorities before the pandemic. According to the CDC, minority groups continue to face disparities in health care, including higher rates of underlying medical conditions and lack of access to insurance and health care services. Furthermore, the healthcare, housing, education, and criminal justice systems are vulnerable to issues such as discrimination. Those systems and others expose individuals from racial and ethnic minority groups to chronic and toxic stress. Researchers have also argued that minority communities have been experiencing a double pandemic (racial discrimination and the Coronavirus) during the past year. The amalgamation of all these issues threatens the well-being of minorities across the nation.
While we continue to grasp the impact of the COVID-19 pandemic on mental health, we cannot ignore the barriers faced by individuals from underrepresented groups, including Black/African American, Latinx/Hispanic, Asian American/Pacific Islander, and Native and Indigenous communities. The following organizations provide educational resources that you can use to learn more about supporting the mental health of communities of color:
Although July is recognized as the official minority mental health awareness month, mental health disparities are an issue all year long. As counseling psychologists invested in mental wellness for minoritized communities, let us use this month to reflect and listen to the needs of minority populations. Then let us take action to identify ways we can support individuals from minority communities all year long.
---
Rita Michelle Rivera, (she/her) M.S. is currently pursuing a Psy.D. in Clinical Psychology at Albizu University, in Miami, Florida, with a concentration in neuropsychology. She is Chair of the Florida Psychological Association of Graduate Students (FPAGS) and Co-chair of several working groups of the APA's Interdivisional COVID-19 Taskforce. Rita is the author of "Physio & Psych," a Psychology Today blog. She has clinical experience working with Hispanic patients and high-risk populations both in the United States and in her home country, Honduras.

Posted on: August 17th, 2021