2023 APA Council Representative Candidates Statements
---
Milo L. Dodson, Ph.D.
Pronouns: 
He/Him/His
Q: How would your skills and vision help you to contribute to and lead SCP's efforts to uproot anti-Black racism in SCP and beyond? 
A: Having the privilege to serve as APA Council Representative from Division 17 would be a humbling honor and would allow me to be of service to a community that has not just shaped my professional development, but my personal journey. If I have achieved anything in life, it's only because of my ancestors' and elders' support and sacrifice. With the spirit of Ubuntu, I am because we are.
My commitment to community and connection also informs my approach to leadership.
For me, leadership is grounded in altruistic service and community care, which is exactly what I hope to offer SCP's efforts to uproot anti-Black racism. As a Black man in America who has been fortunate enough to receive post-secondary education, I feel that it is my obligation, not choice or privilege, to make a commitment to serving future generations.
Similar to the approach I've taken while implementing Diversity, Equity, Inclusion, and Belonging strategy within the corporate landscape, the skills and vision I would contribute revolve around 5 key principles: 1) Education and Awareness to illuminate the historical darkness of anti-Black racism in Psychology, 2) Cultural Humility to acknowledge diverse experience of shared identities, 3) Shared Responsibility of emotional labor to not place additional weight on a marginalized community, 4) Active Listening to prioritize hearing voices that have been disregarded, and 5) Empathetic Accountability to create intentional and consistent action. There also needs to be more active points of connection between SCP and the public that directly acknowledge why we are doing what we are doing to uproot anti-Black racism. I would collaborate with division leaders to a) implement video recaps of relevant meeting highlights to offer through social media channels and b) pen succinct summaries of how the public can maintain their mental health while navigating systems of oppression.
 Click HERE to Watch Milo's Video!
---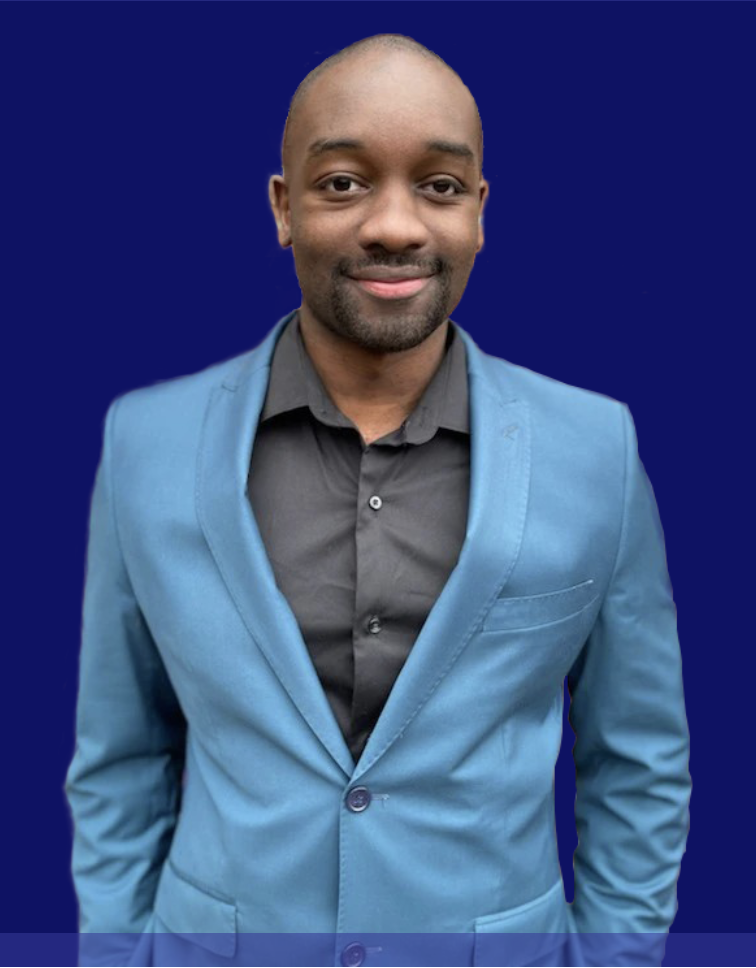 Nelson O. O. Zounlomè
Pronouns: 
He/Him/His
Q: How would your skills and vision help you to contribute to and lead SCP's efforts to uproot anti-Black racism in SCP and beyond? 
A: I am a scientist-practitioner-advocate with one key goal: promote holistic healing among BIPOC individuals and communities. All of my personal and professional work centers on examining the impact of intersectional oppression on groups with marginalized identities and creating culturally grounded interventions to enhance their mental health and academic persistence. I've also translated my work to help the next generation of students and scholars through my book, Letters To My Sisters & Brothers: Practical Advice To Successfully Navigate Academia As A Student Of Colorand the upcoming, 'Lift As You Climb': The Book of Black Academic Encouragement. My experiences and enthusiasm inspire my life and career goal of helping others, especially BIPOC people, achieve their wildest dreams and live holistically full lives through educational empowerment. 
Lastly, after working as a tenure-track Assistant Professor of Counseling Psychology at the University of Kentucky, I left my position in the Spring 2022 to focus on empowering BIPOC communities through Liberate The Block. I took a faculty position chiefly to focus on students' success, build a program of research that serves the communities I am part of, and help foster a space where those with marginalized identities can thrive in academia. After giving it much thought and considering my values, goals, and overall well-being, I left academia. Given the systemic barriers in academia, I believe I can make a much bigger impact outside of the system. This choice has also allowed me the flexibility to better foster my holistic wellbeing, support my family, and focus on culturally centered projects to uplift BIPOC communities. Working outside the system allows me scholarly independence and liberatory practices that have greatly enhanced my life and scholarship, and provided unparalleled joy. I plan to bring as many of these elements as I can to SCP to help uproot anti-Blackness.