The Section for the Advancement of Women (SAW) welcomes academic, practitioner, consulting, and other counseling psychologists, both professionals and students, who are interested in working together toward advancing women in the field. As an organization, we are committed to addressing issues pertinent to women from the perspective of diverse theoretical frameworks, examining issues of power, multiple oppressions, and multiple privileges. We also recognize the pluralities of gender identity and expression, and openly welcome transgender identifying (e.g., trans woman, gender queer, trans men, gender fluid, nonbinary, agender, bigender, polygender) people into our Section. We utilize a feminist process to allow for collective decision-making and empowerment of all members. SAW is actively striving toward becoming a home for all women in Counseling Psychology, values the perspectives of diverse groups, and is actively pursuing coalition-building with sister organizations and other activist Division 17 Sections, APA Divisions, and related groups.
At convention this year, we would like to ask you to consider making a donation in support of our students. You may know that SAW's membership dues have not increased for many years and, at a maximum of $15 annually (there are lower rates if your income is below $30,000 and for students), are nominal. We are committed to creating and sustaining initiatives and efforts to support and encourage the newest members of our profession. We regularly recognize our students' achievements with the SAW Student of the Year Award and the SAW Student Research Award, which is accompanied by funds to support students' dissertation work. In the future, we'd love to be able to offer funds to make travel to convention more feasible for students, too.
We will be seeking your financial support at our annual Business Meeting. If you are willing and able to help, please plan to bring cash or a check payable to SAW. No amount is too small and all contributions are welcome. With your permission, we will print a list of names of contributors in our Fall SAW Newsletter with our sincerest thanks.
Please help us continue the important work of supporting and encouraging the next generation of talented feminist counseling psychologists. Thanks for your help!
Please visit the SAW Facebook Page at https://www.facebook.com/SawDiv17APA.
Additional information about this Section can be accessed via the links below:
---
Section Chair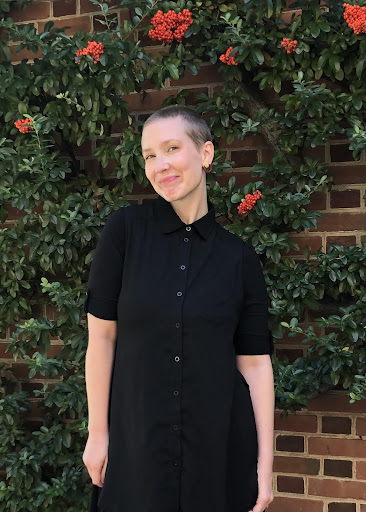 Nic Johnson, Ph.D.
Pronouns: She/Her
Term: 2021-2022
Contact





Past Chair



Jillian Wasson, Ph.D.
Pronouns: She/Her
Term: 2021-2022
Contact